Safe. Secure. Sustainable.
DEKRA's digital annual report positions the brand through content. The online report opens up to new target groups and becomes a stage for the entire brand.
DEKRA – Annual Report 2022/2023
Industry
TIC Industry (Testing, Inspection, Certification)

Services
Consulting
Concept
Design
Text and Editing
Digital- and Content Strategy
Programming

The report as a strategic branding tool is becoming increasingly more important for brands. Reporting takes on classic tasks of corporate or image communication and helps to charge and redefine a brand for the future. Away from the linear one-way reporting to a cycle of added value reporting. DEKRA has recognized this and implementented it together with us in its annual report for the 2022 financial year under the motto "Safe. Secure. Sustainable."
With almost 49,000 employees in around 60 countries, DEKRA is one of the world's leading expert organizations in the TIC (Testing, Inspection, Certification) industry. In editorial articles in the annual report, DEKRA reports on the challenges, describes its commitment and offers solutions on its way to becoming a global partner for a safe and sustainable world.
An intelligent linking of the articles, intuitive navigation and a clear design characterize the overall concept.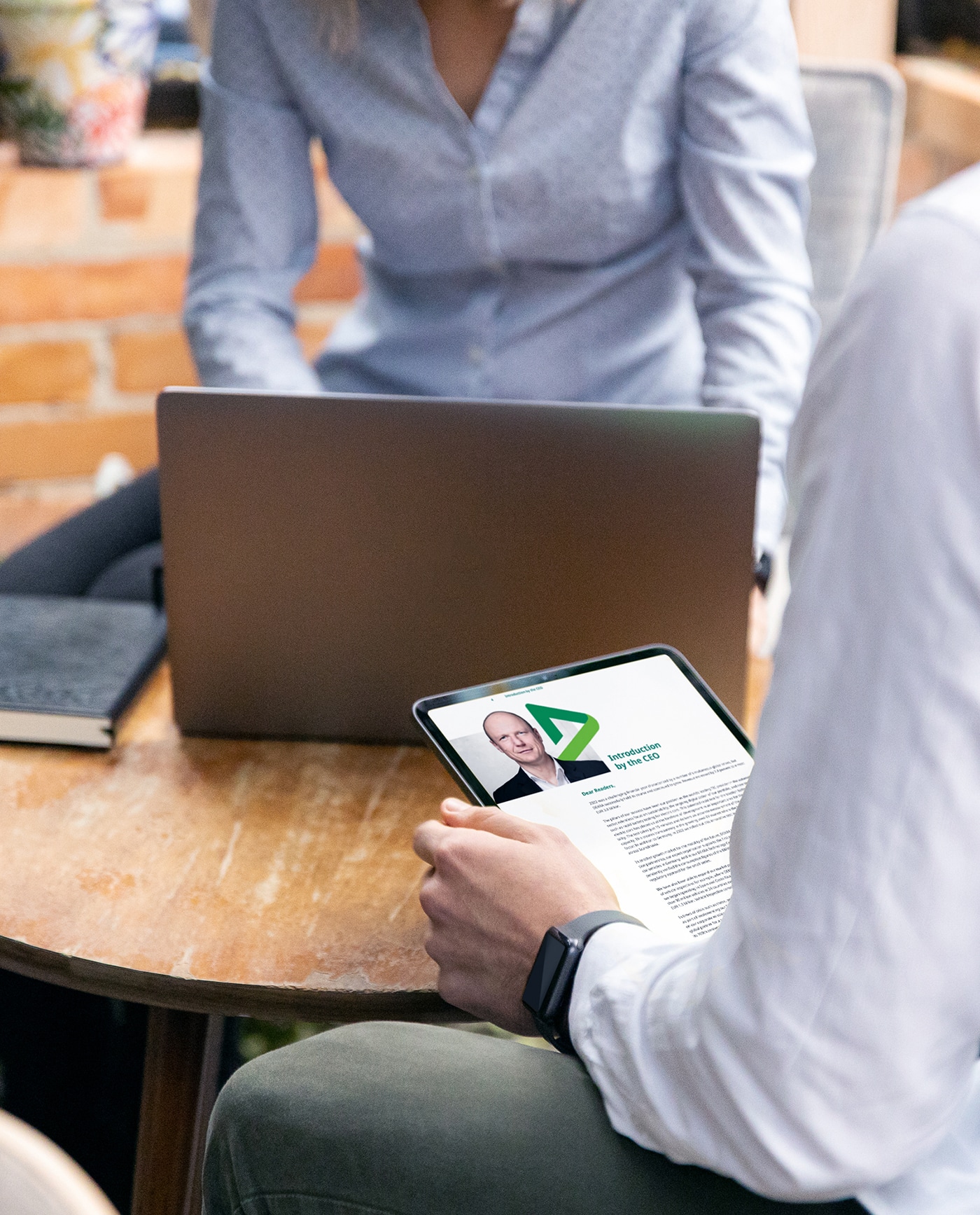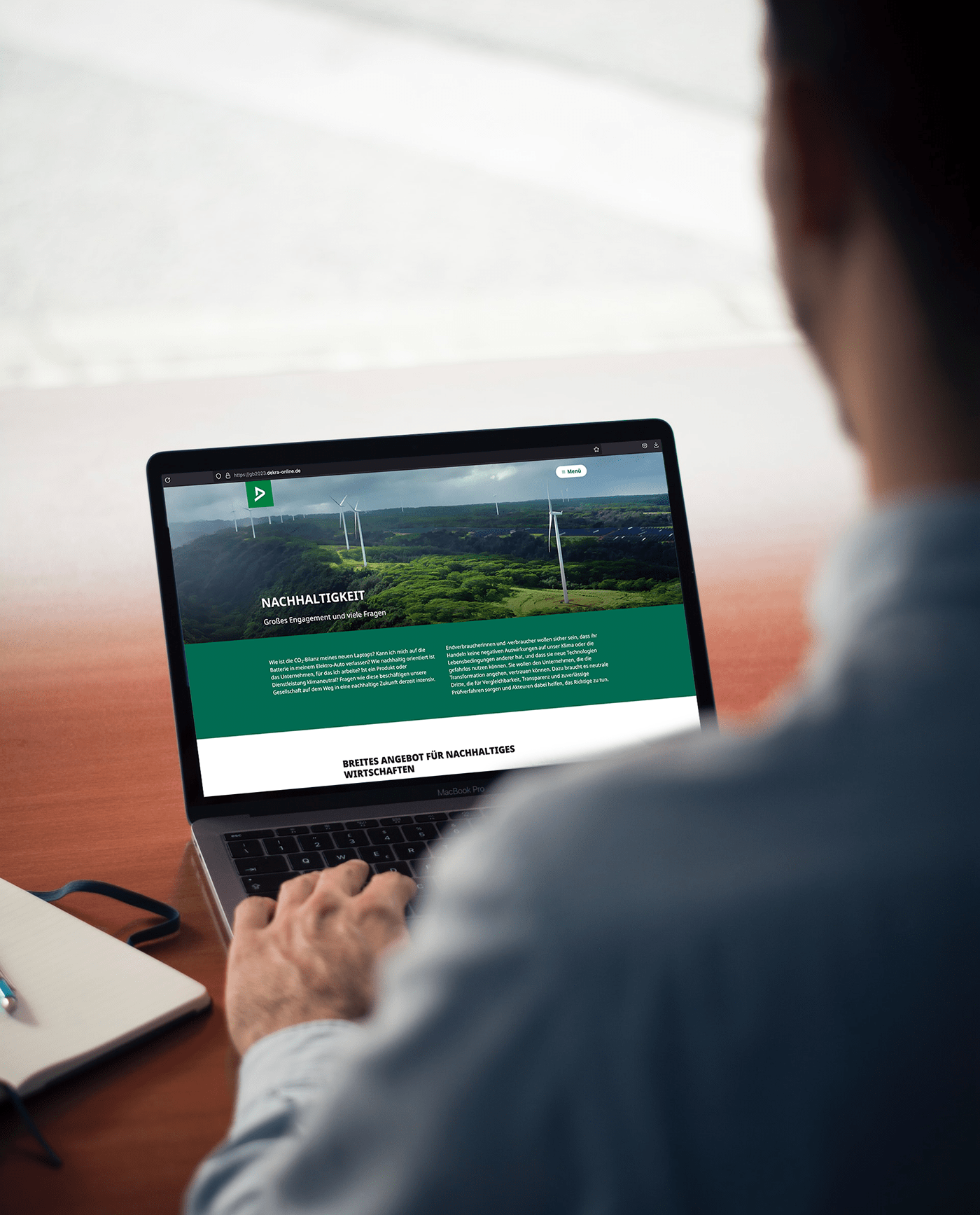 Financial Community
For a detailed picture of the strategic and economic strengths, the financial report was created as an interactive PDF, taking into account the new corporate design.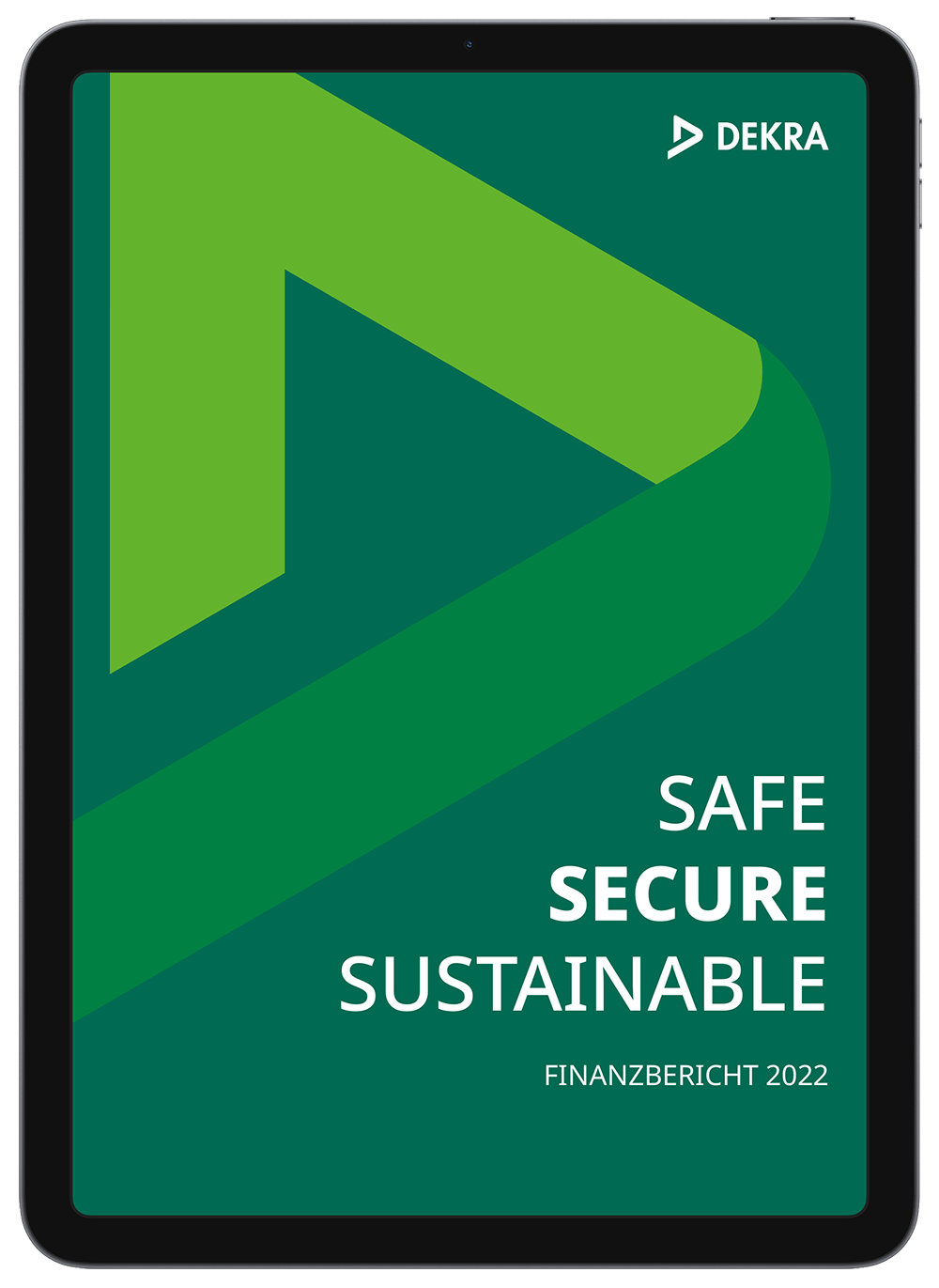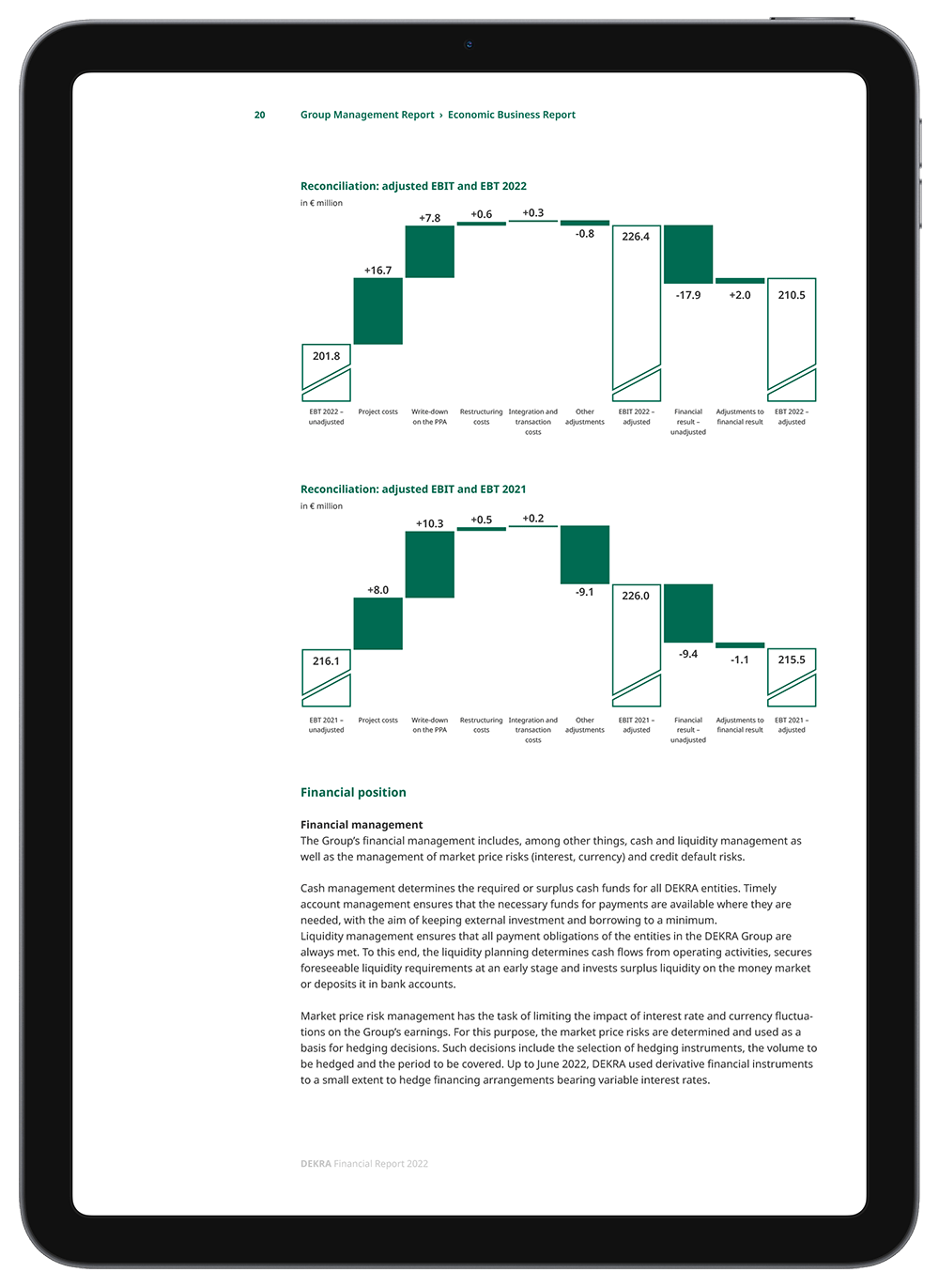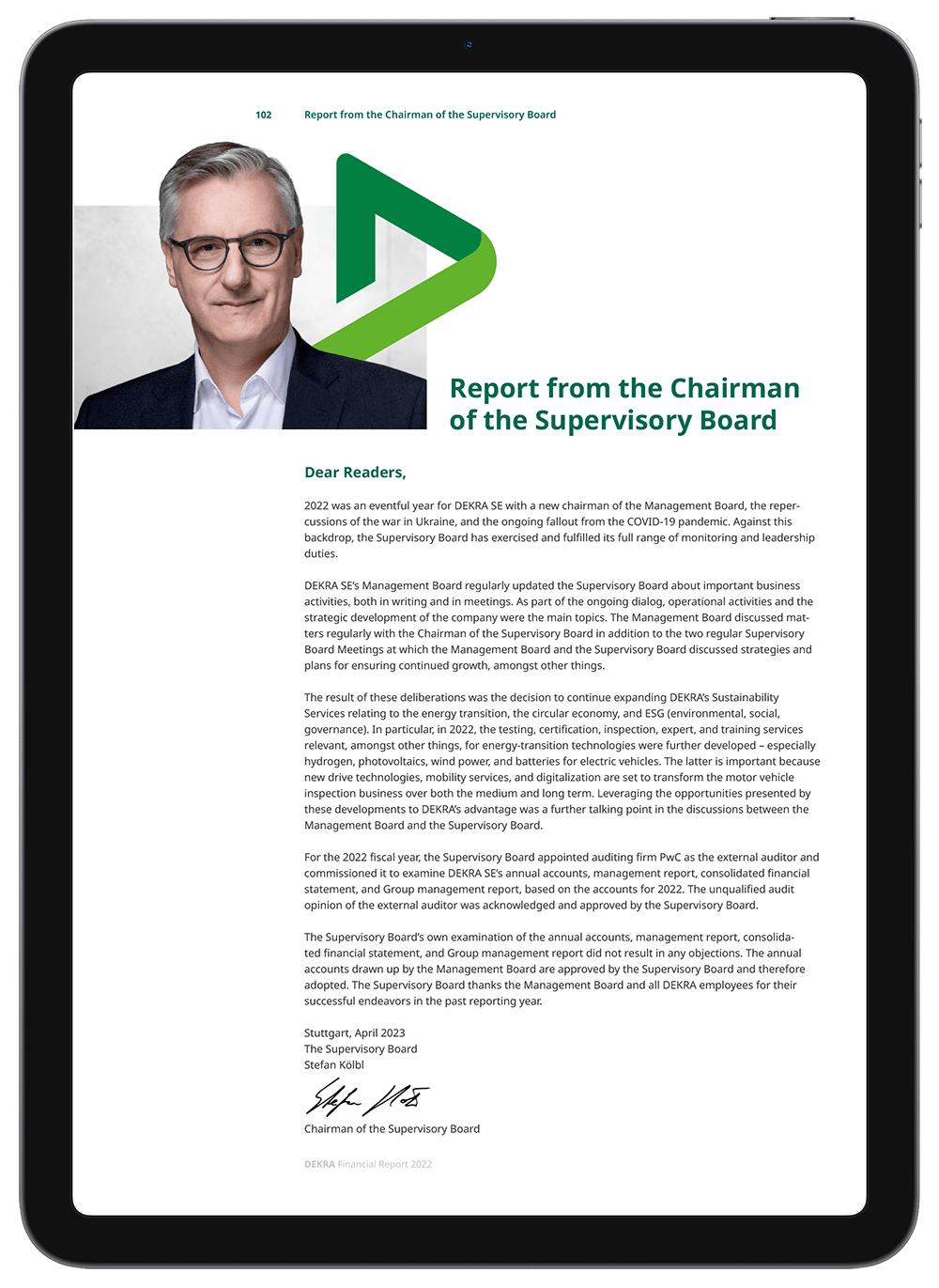 Culture of Content
Reporting is not geared solely to internal priorities. Rather, it adapts to socially relevant topics and the public debate. A few examples of this are the topics "mobility of the future," "sustainability," and "cyber security. A report developed from within the brand, supported by the topics and thus filling ESG with credibility.