With us you get teamwork instead of silo mentality,
eye level experiences instead of hierarchies and
trust instead of control.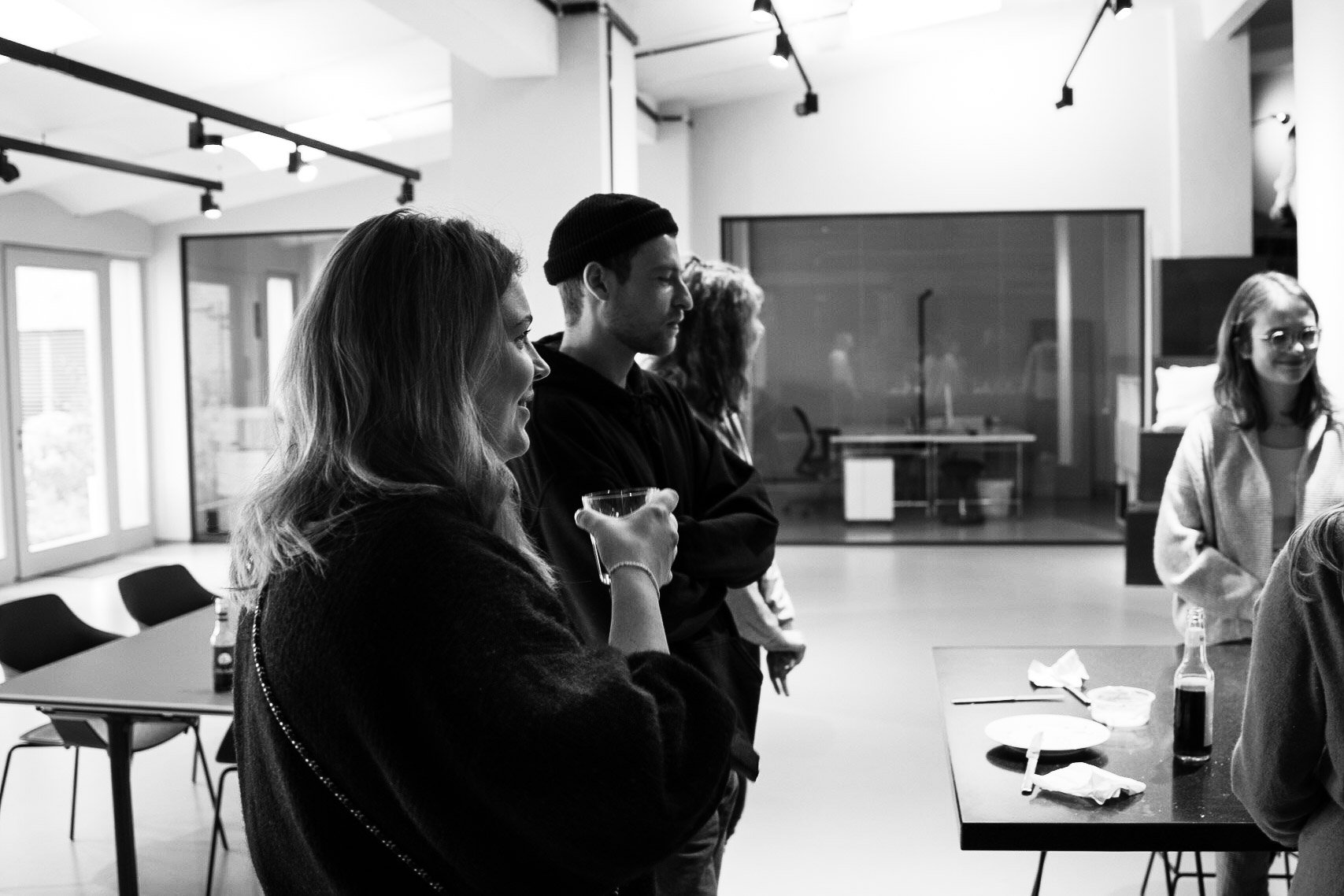 Swarm intelligence trumps boss attitude.
Top-down and silo thinking are yesterday's news. We live consistent collegiality and collaborative cooperation. Our self-organised, hierarchy-free teams, which are tailored to the needs of our clients, act in an agile and unbureaucratic manner and thus achieve results more quickly.
To ensure that we are always on the same wavelength, we have set down the cornerstones of our collaboration in the form of principles. Just like us, they are constantly evolving.
At wirDesign we are culture enthusiasts
Unfortunately, culture in agencies is often only what remains when you leave out the colourful pictures. At wirDesign it's different. The exact opposite, in fact. Because for us, the focus is on people. We firmly believe that value creation begins with appreciation.
Our view of human beings is characterised by a great trust. This creates a self-responsible and self-organised cooperation - and the greatest possible freedom for all of us.

Teamwork and co-creation with clients are an important part of our DNA. Our colleagues who work together for and with clients form teams based on partnership. Because: when each individual plays an important role, we are better together.

We know the client and the market

The goals we strive for, are determined by the client and the market. Understanding the needs of our clients and being aware of current developments is part of our job.

We keep our word and stick to agreements. We live up to our responsibility - alone or by distributing it across the team.

When we have an idea, we try it out, apply it and if it works well, we develop our ideas further.

If we are unsure, we ask colleagues and apply our consultation principle. We consult beyond team boundaries and use swarm intelligence.

We are transparent about information that is or could become relevant for us designers.

Our roles within the teams are determined by the respective tasks and the competences in the team, including the leadership role. We work with each other as equals, no one has authority to issue directives.

We address any conflicts or disagreements that arise promptly. We always combine criticism with a constructive proposal for a solution.

We increase our knowledge across team and company boundaries by asking questions, actively sharing, asking, helping, and working together.