The concise design creates attention,
which strengthens the DZG brand and emanates
towards each individual research center.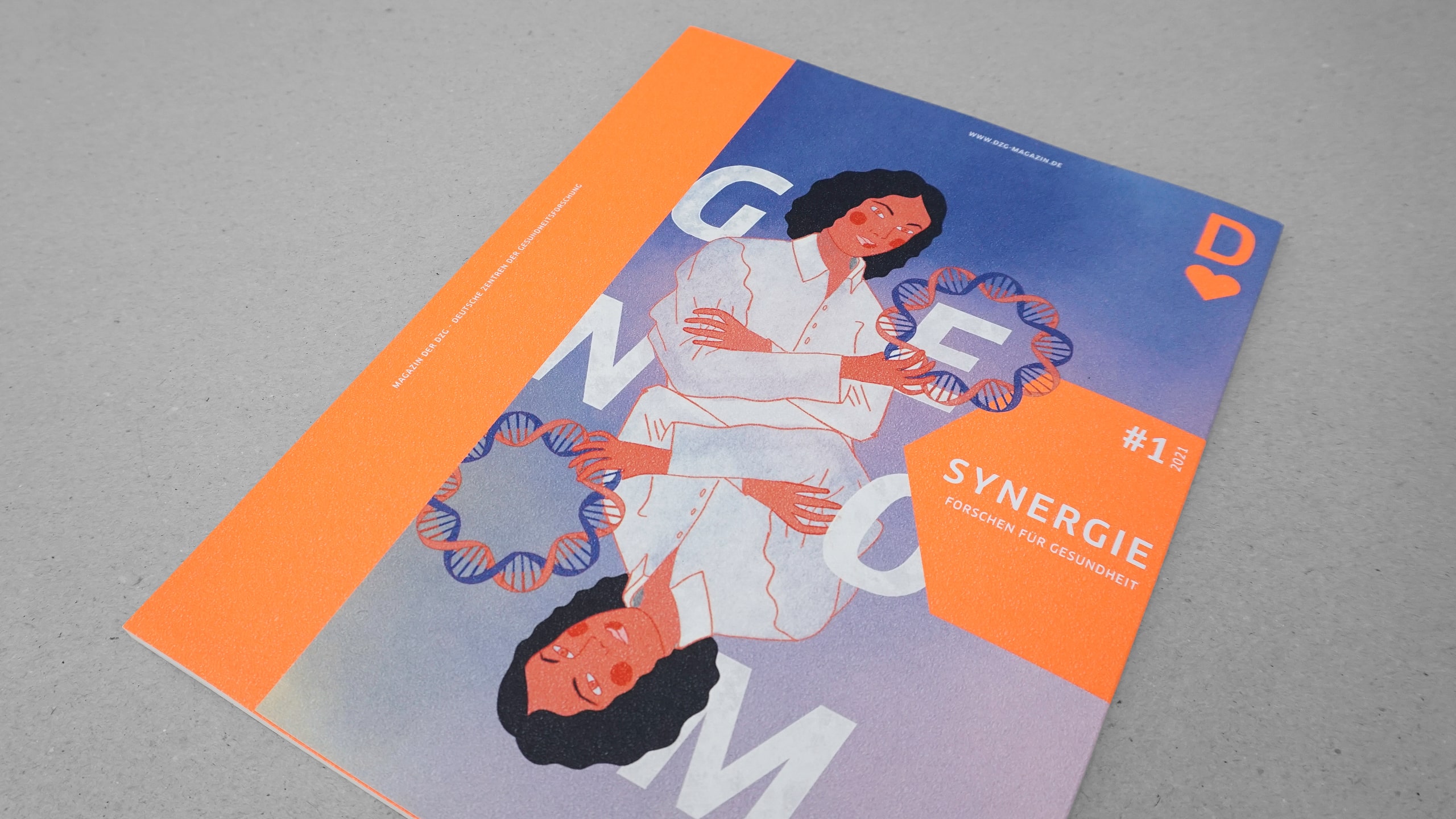 DZG Magazine SYNERGIE
Industry
Research
Services
Concept
Editorial Team
Design
Illustration
The magazine »SYNERGIE« reflects technology, research and excellence as well as the human being, who is the focus here as both a researcher and a patient. In this way, we merge the messages of the German Centres for Health Research (Deutsche Zentren der Gesundheitsforschung, short DZG) into a magazine that gives readers captivating insights into their work.
The German Centres for Health Research (DZG) aim to create optimal conditions for research that addresses the major common diseases: Cancer, cardiovascular, metabolic, infectious, pulmonary or neurodegenerative diseases. Above all, they are committed to getting the results of this research out of the labs and into medical care sector more quickly. Until now, however, this has been poorly communicated: There was no collective presence, either online or in the real world.
With the magazine »SYNERGIE«, we have created a medium for the DZG that both depicts the strength that lies in the collaboration between the centres and shows the diversity of the research questions that are being addressed at each.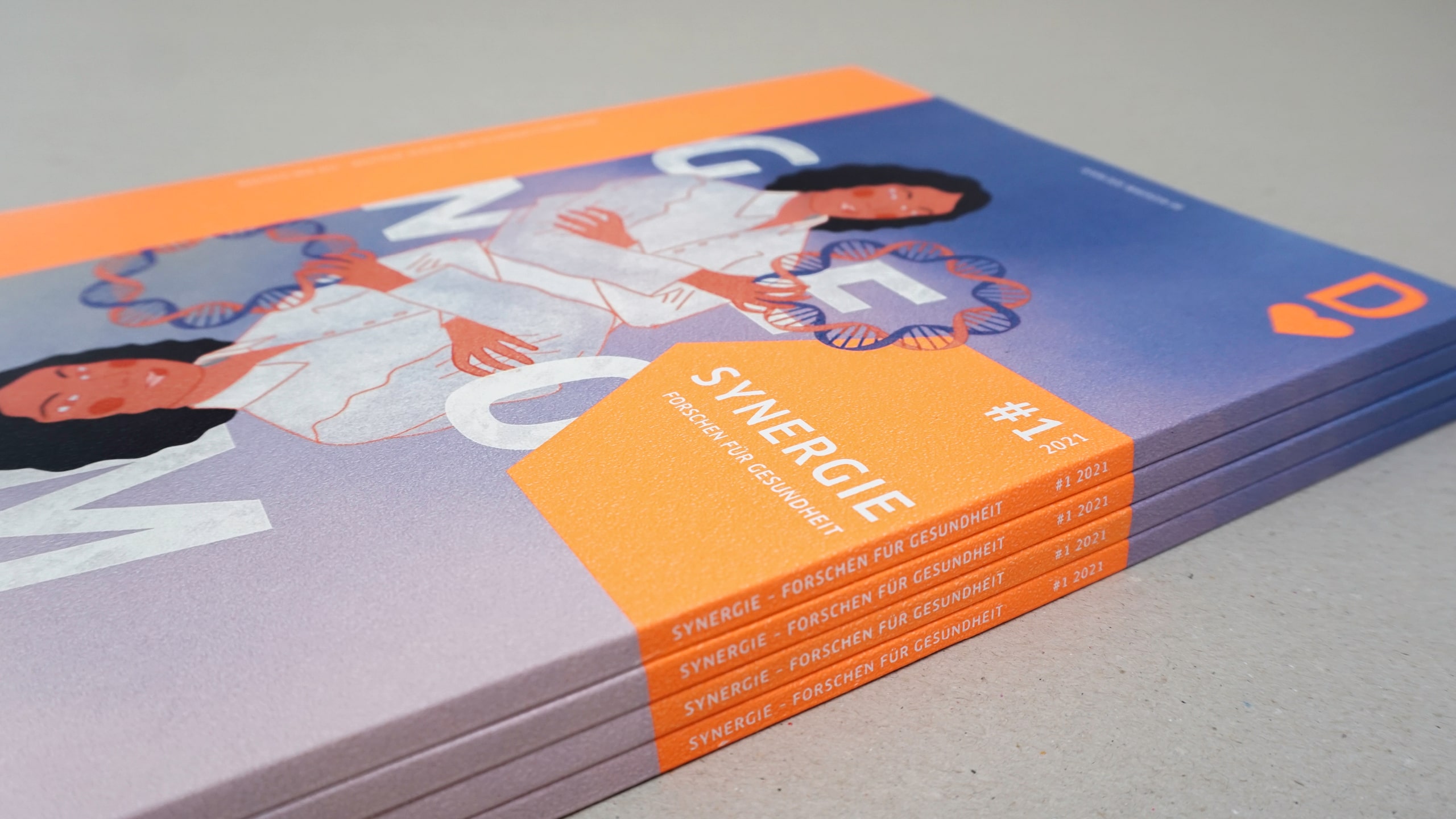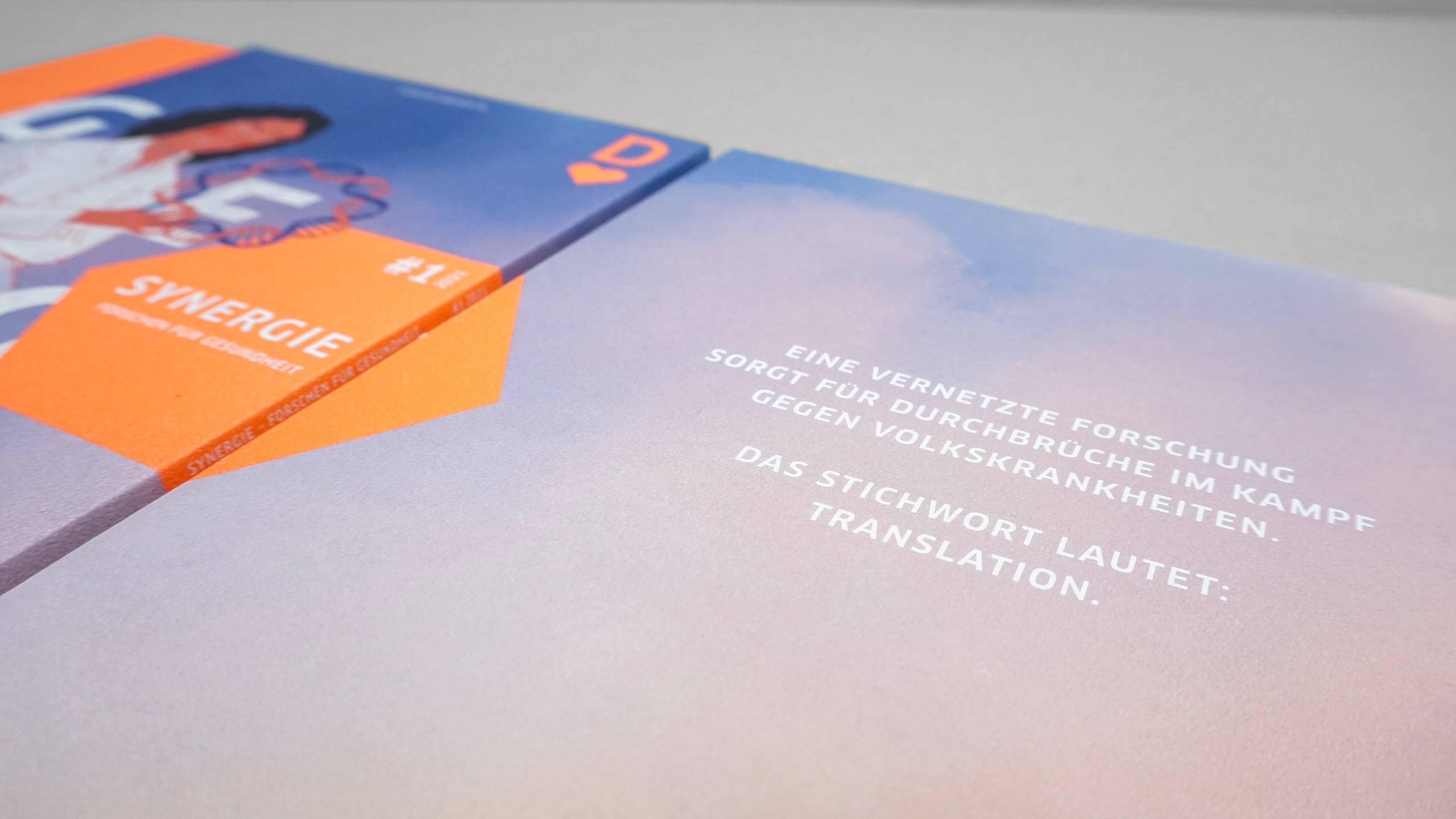 Design & tonality
Unmistakable
With strong contrasts and a highly varied design, we tell stories in each issue about specific research projects, current influences such as artificial intelligence, or promising newcomers among researchers.
We have developed a design that is eye-catching and brand-building in the best possible way with its colourfulness, precision and liveliness. This includes expressive, individually designed illustrations.