Across media, variable, quick to grasp.
A flexible design system for Germany's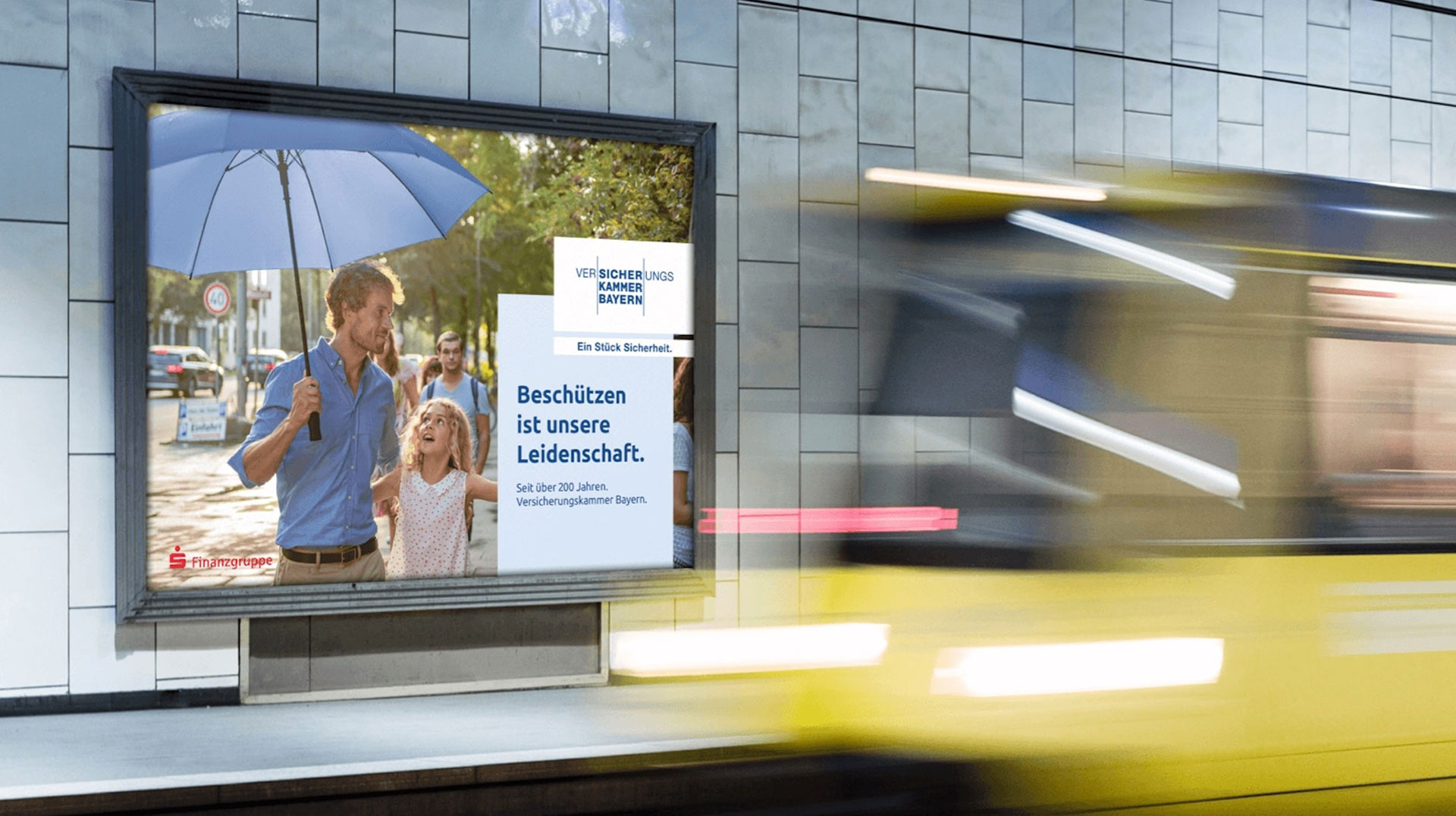 Versicherungskammer Bayern –
Brand Positioning and Corporate Design
Industry
Insurance
Services
Brand Positioning
Corporate Design
Digital Tools
Digital Brand Portal 
Brand Management
Annual Report
For Versicherungskammer Bayern, we created a flexible design system that works across all channels and offers variable building blocks for optimal brand and product communication.
The overarching corporation comprises 13 insurance companies and strong regional brands to which the design system can be applied.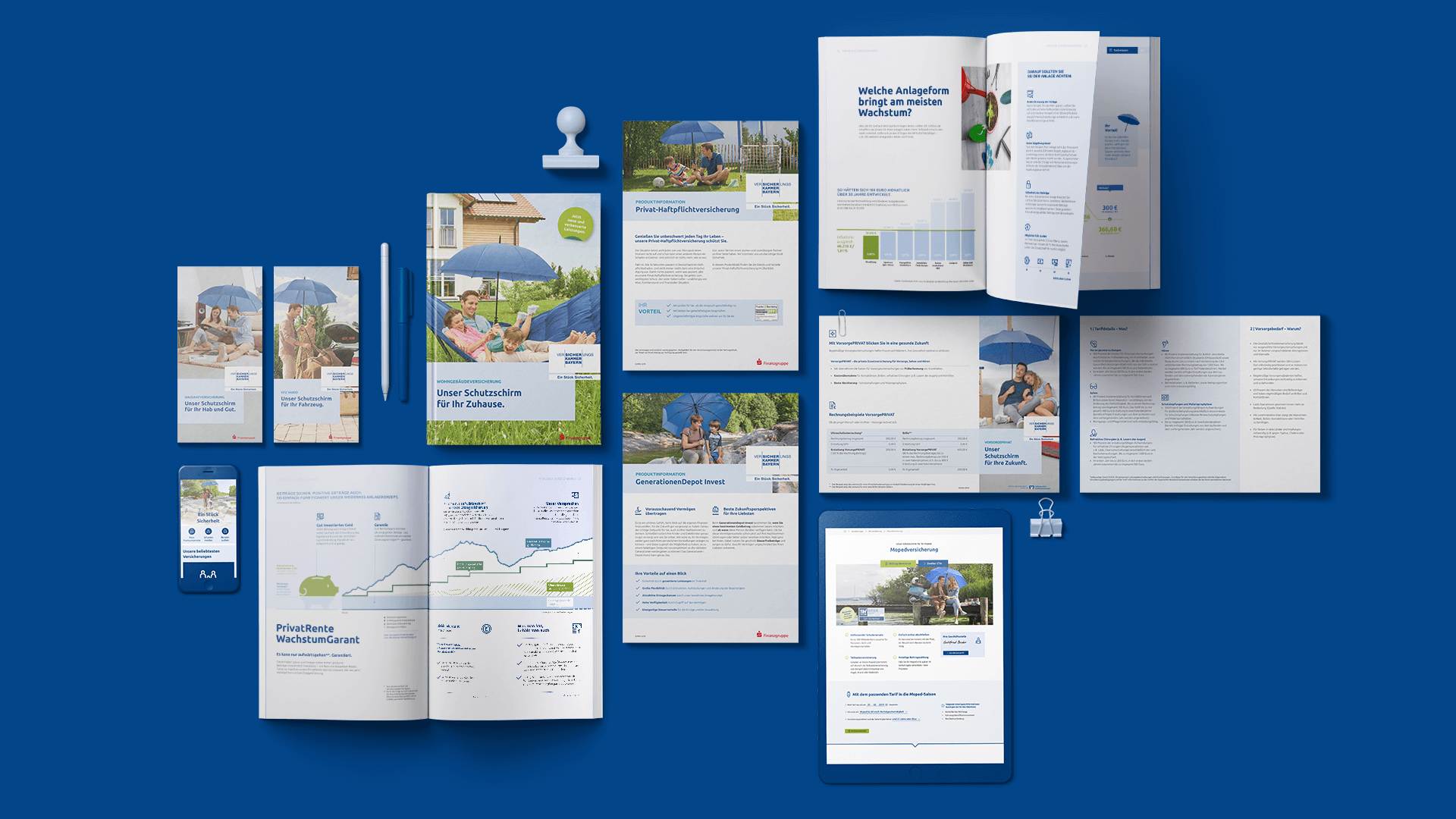 Regional brand strategy
In just a few steps, the look and feel can be transferred to other regional brands of the insurance group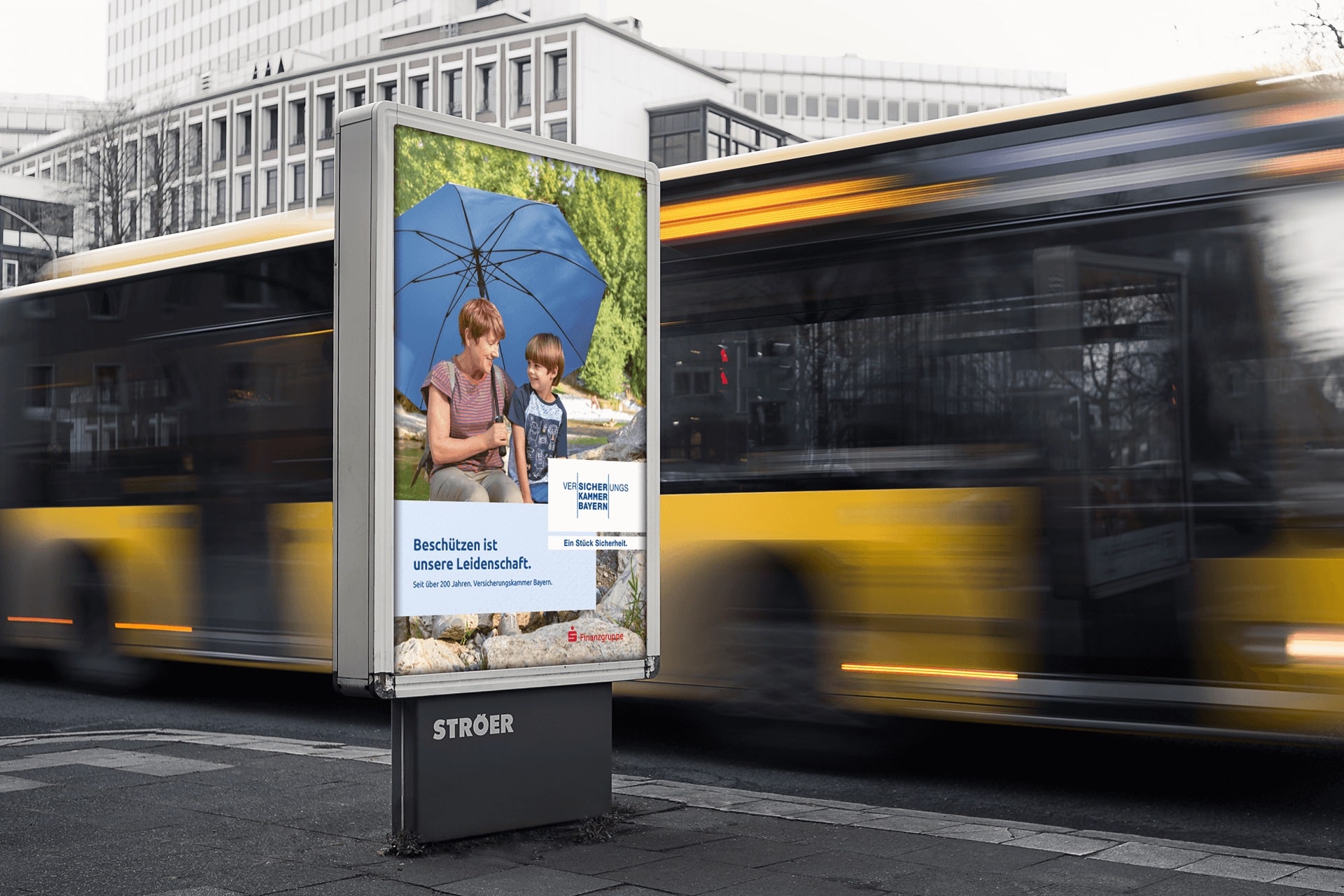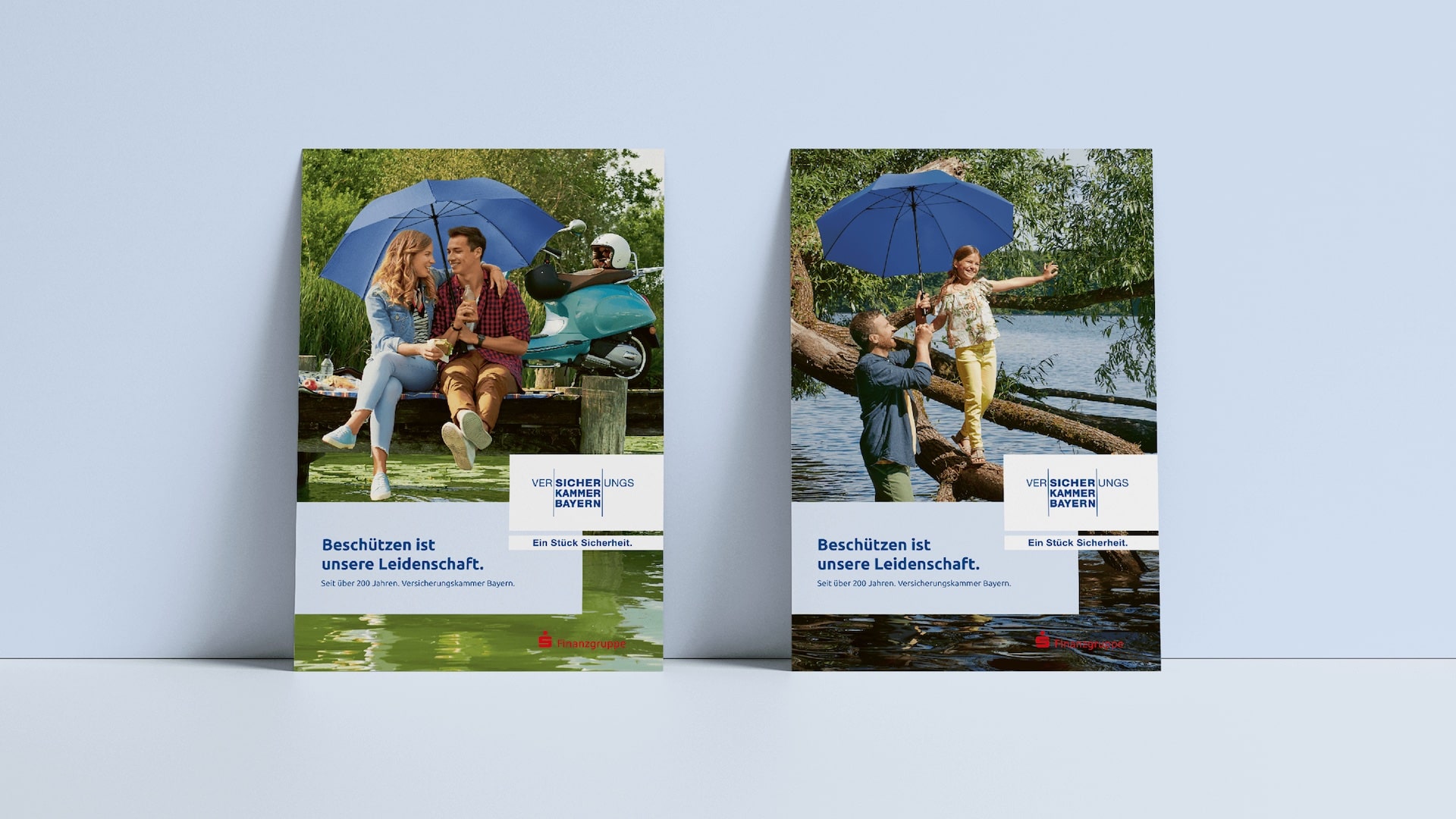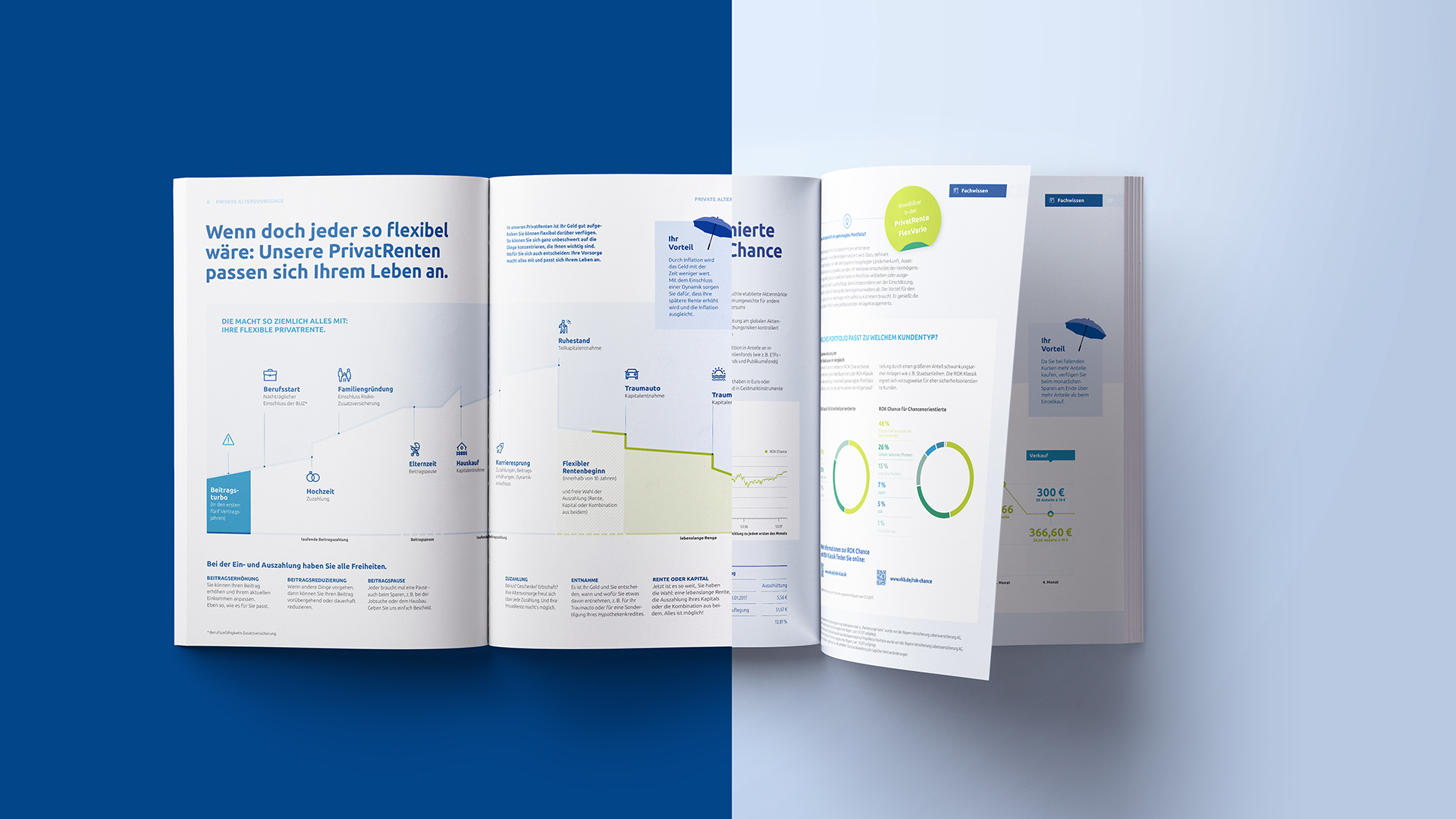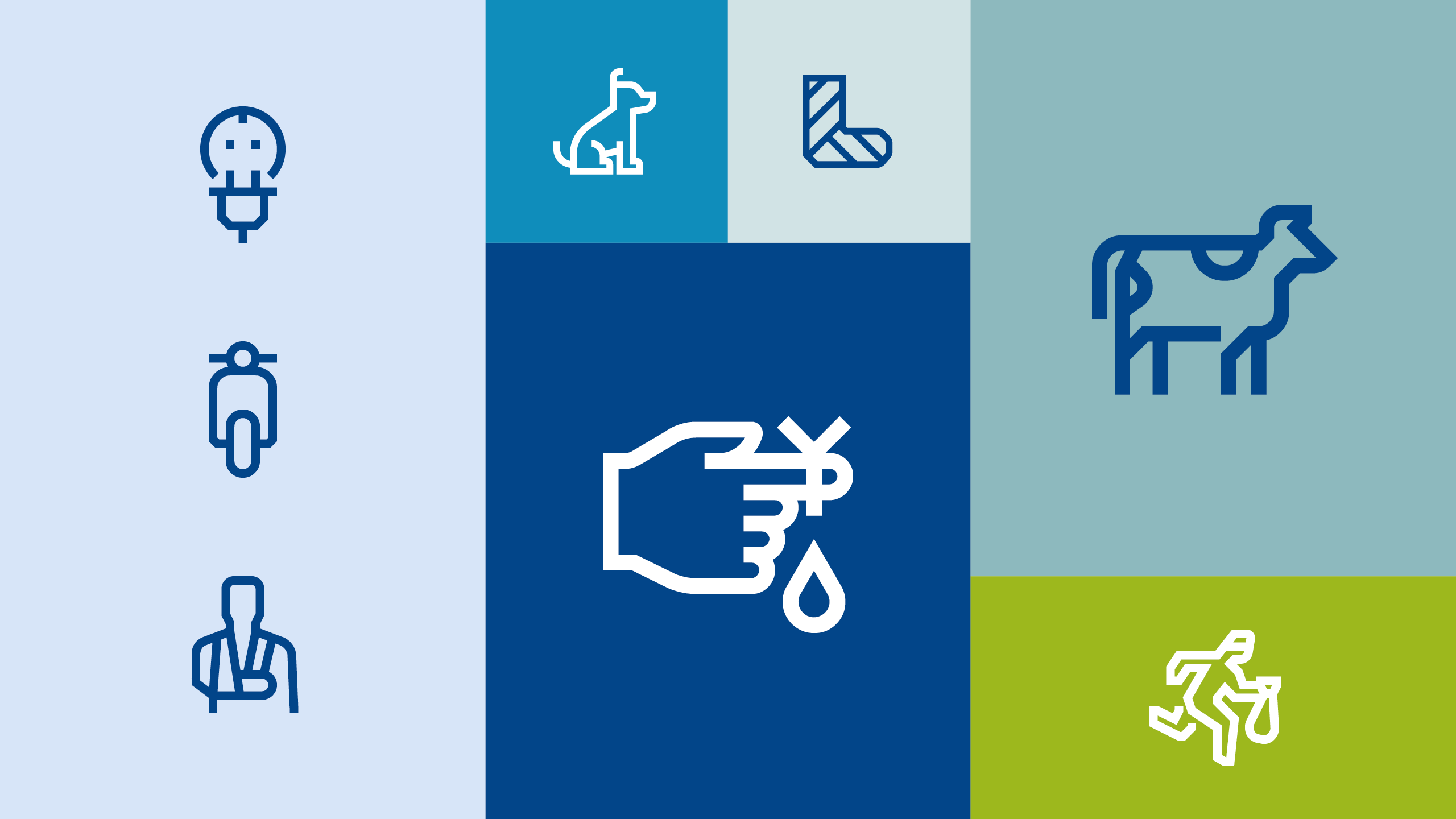 Digital strategy
Across all touchpoints, customers quickly find the information they really need. Complicated insurance products are explained in a simple and understandable way.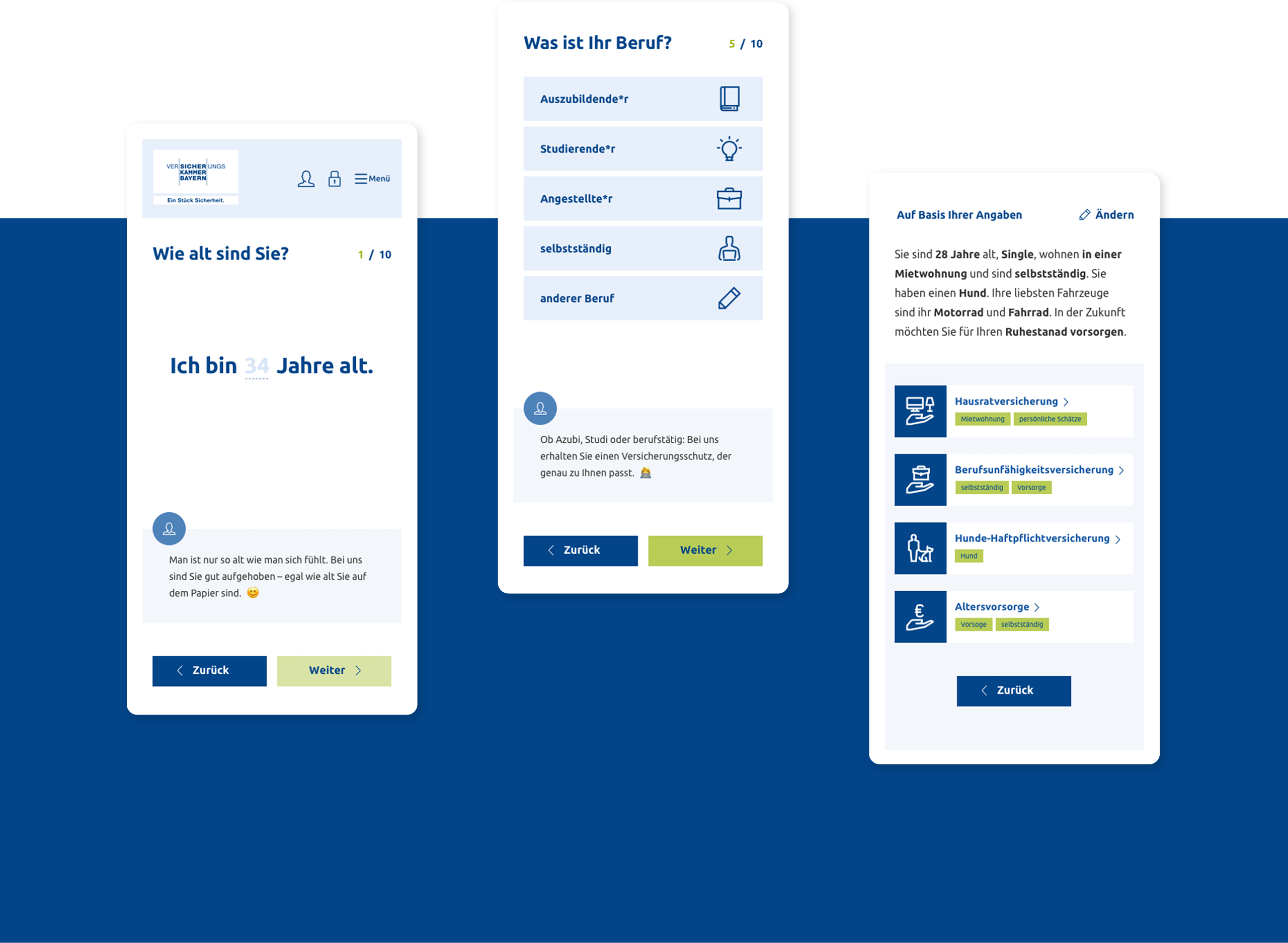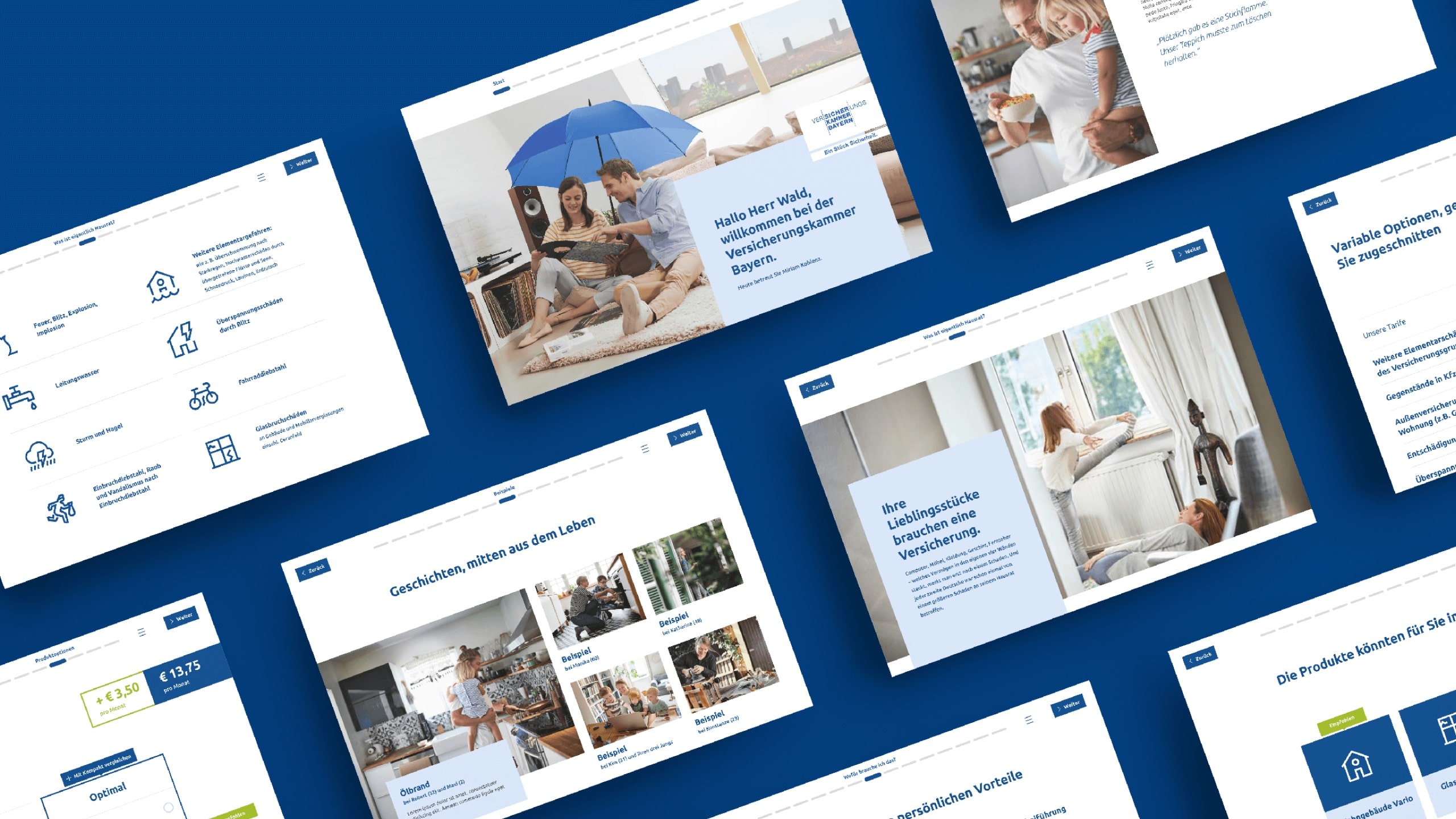 Award
German Brand Award 2020 | Winner