Batteries for generations to come.
Volkswagen enters the global battery business with PowerCo.
A new brand for the future of mobility.
PowerCo – Branding and Campaign
Industry
Battery technology
Services
Naming
Brand positioning
Brand identity
Brand narrative
Corporate Design
Campaign
With PowerCo, the Volkswagen Group is bundling its worldwide battery activities and thus further strengthening itself in the field of future e-mobility technology. Together we developed the brand identity of the new corporate brand. The brand narrative is the basis for communication and fills the brand strategy with life. In addition to the strategic foundations, we also developed the corporate design and realised a campaign to increase international awareness for PowerCo.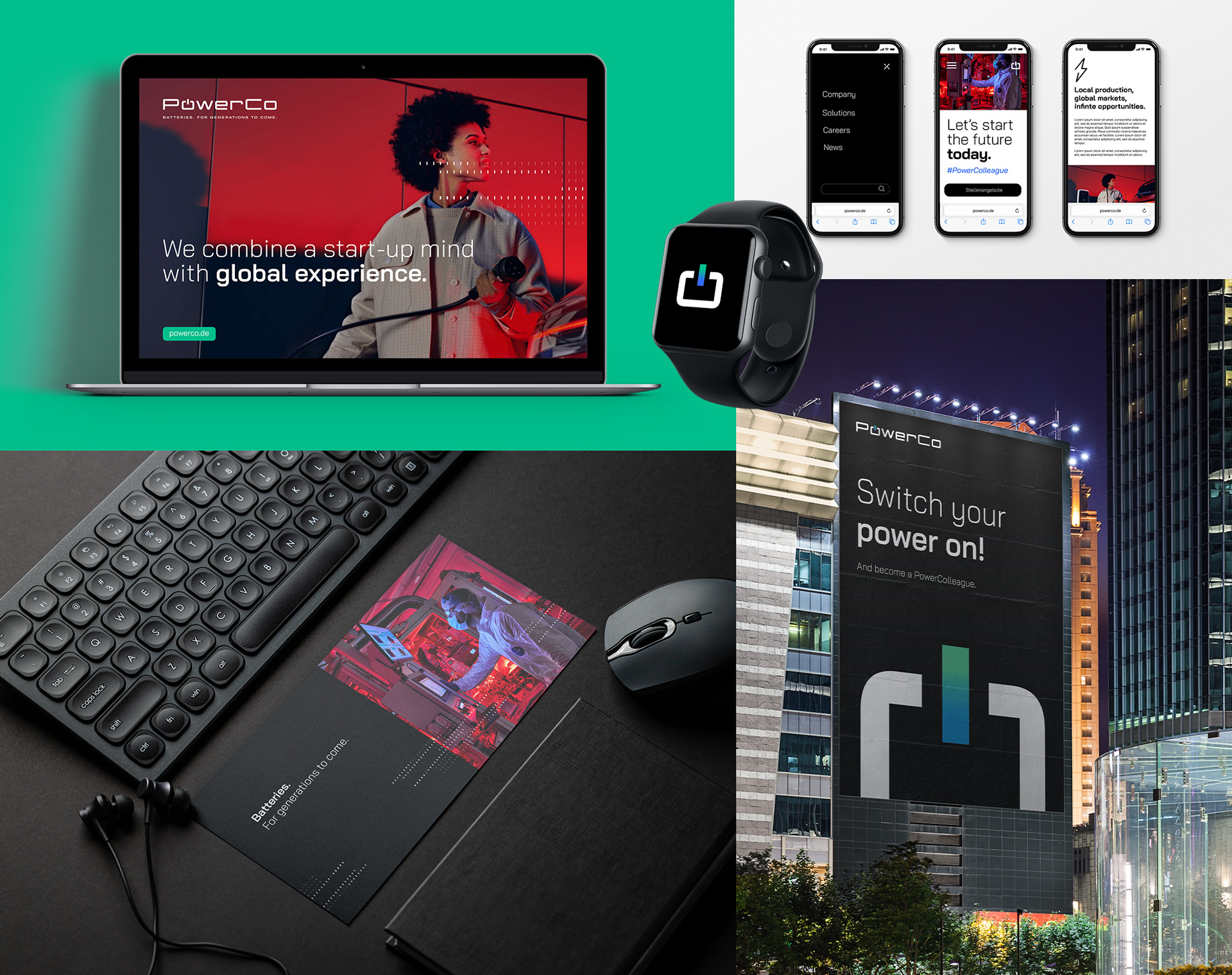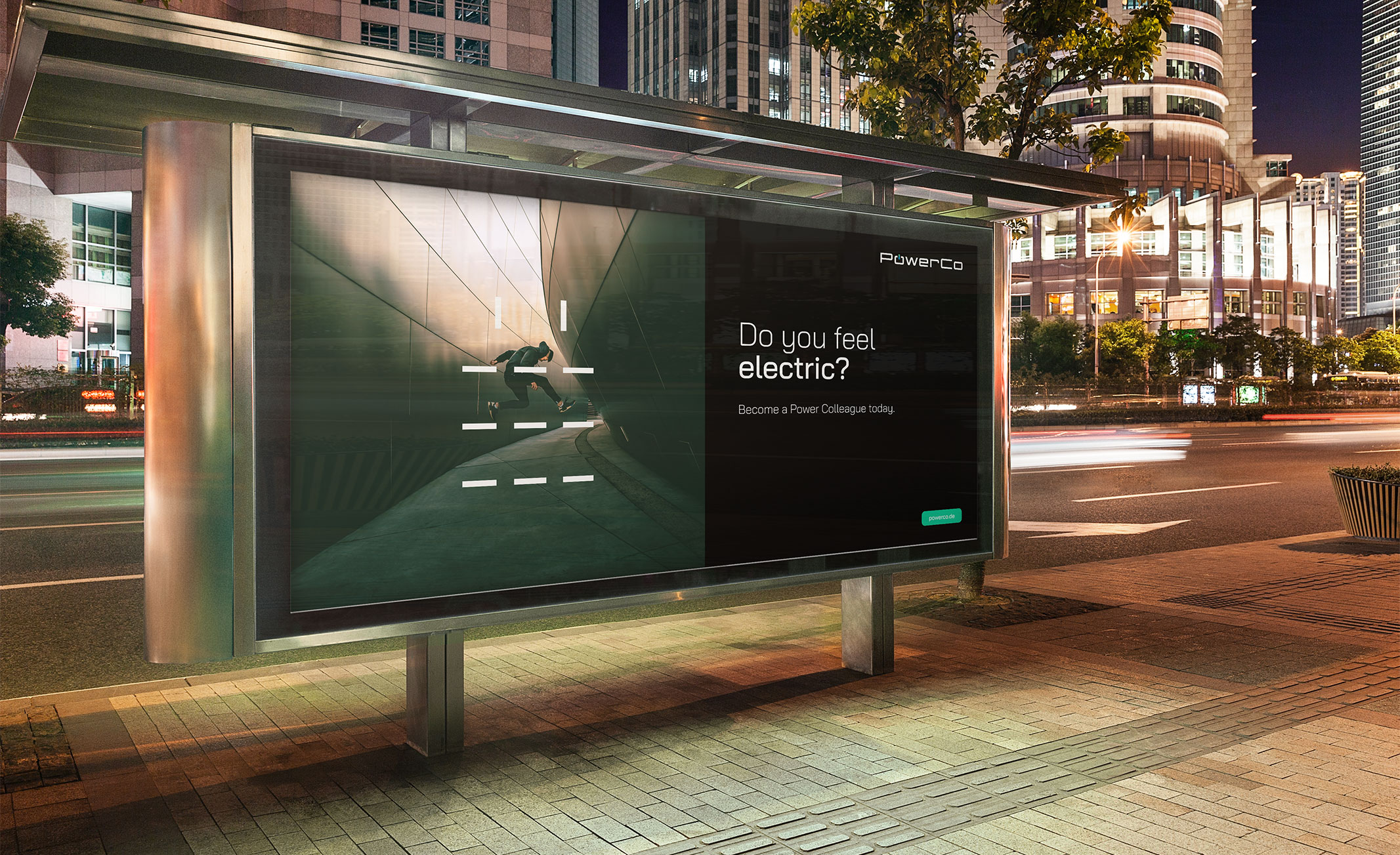 Branding
Scaling Sustainable Performance
The defining stylistic elements of the logo are reflected in the formal language of the brand font to ensure a uniform and unmistakable brand presence. The dynamic visual derived from the logo creates excitement and the "Power Pattern" is just as energetic as the colours: it can be used flexibly in the layout and scaled as desired. The result: a design principle with maximum creative freedom.
Awareness campaign
Do you feel electric?
For the fast-growing company, we realised a digital campaign with real testimonials from PowerCo. The awareness campaign aims to increase international awareness and strengthen the employer brand.