The progressive web app we developed
combines the best of two worlds:
Mobile web experiences with the convenience of native apps.
Saferoad – Progressive Web App
Industry
Road equipment
Services
Progressive Web App
UX Design
UI Design
Front-end Development
Back-end Development
Design Thinking Workshops
The Saferoad Group is a leading manufacturer and supplier of products and solutions in all areas of road equipment and traffic safety technology, such as guardrails and noise protection barriers.
Our task was to create a holistic information platform for the Saferoad guardrail systems. Most importantly, the search for the right containment level and the associated guardrails and crossings was to be made as easy and convenient as possible.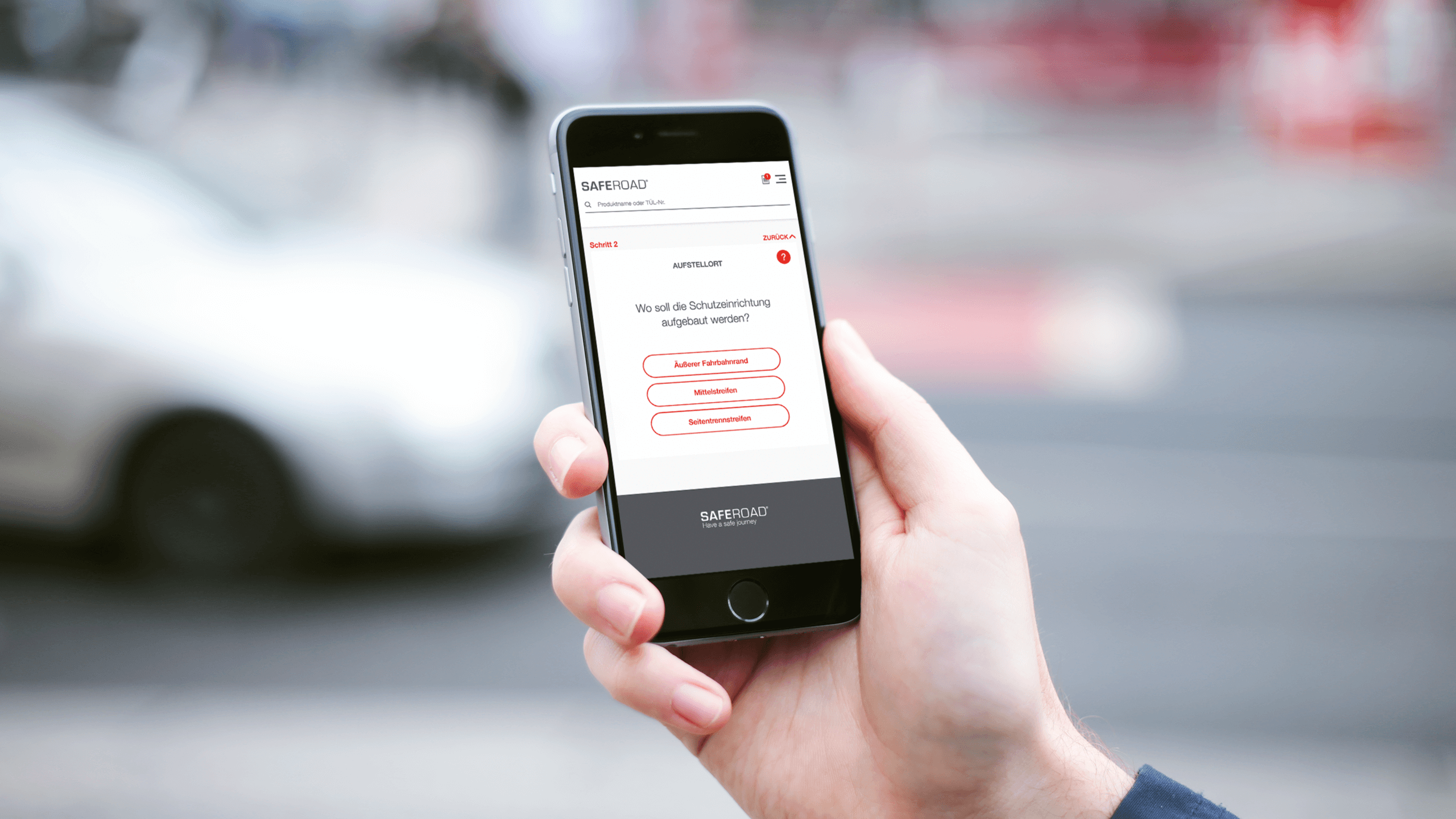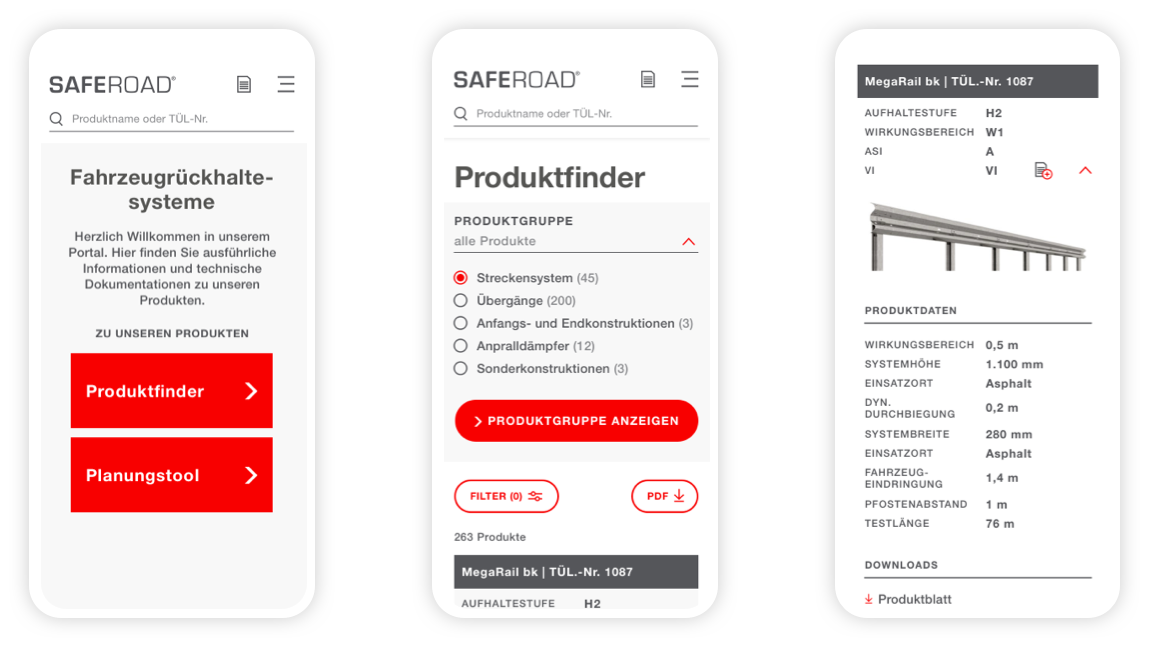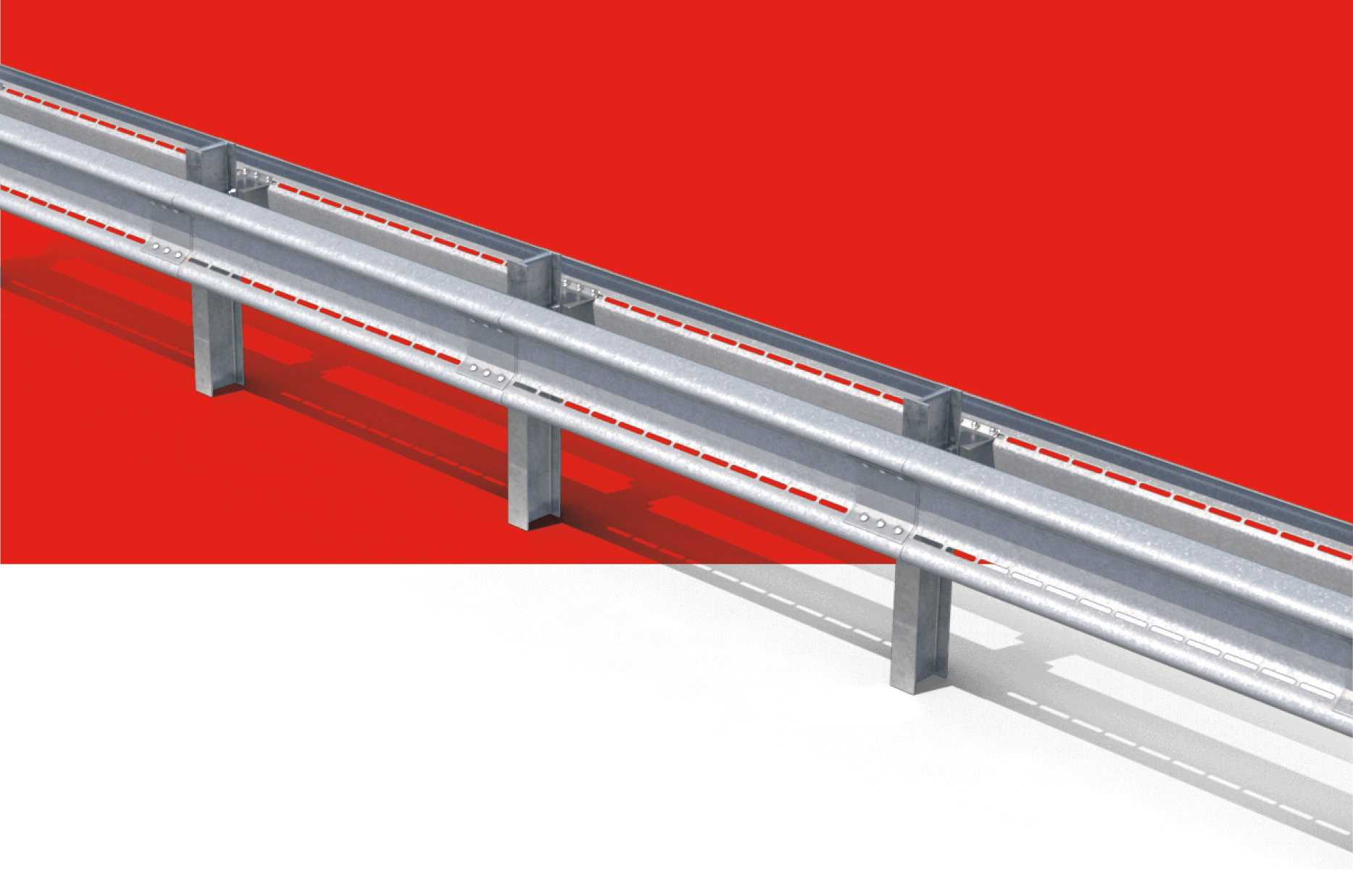 Progressive Web App
Guardrail planning with just a few clicks
Saferoad Planner is a progressive web app that includes both a product finder and a planning tool. This tool supports authorities and engineering offices in the planning and tendering of safety barriers for motorways, federal or state roads.
With the help of the product finder and the integrated filter, users can find the right product with just a few clicks, including further information such as system drawings, installation panels and suitable transitions. This tool is supplemented by a watch list, which enables users to plan entire roadway systems.